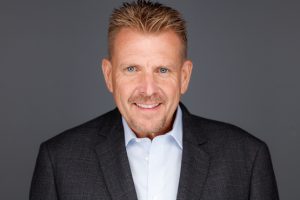 I'm Chad Reynolds, Proctor Gallagher Institute Consultant. I was born and raised in Corona, California and have always been curious about success and how to attain it. I've been an entrepreneur in some capacity since high school where I sold cinnamon toothpicks to my classmates. I sold golf balls, coffee and cookies on the golf course. I spray painted address numbers on the curbs in front of homes. I had a paper route and worked odd jobs with my uncles. I thought I was working hard to attain success.
I really wasn't a great student, so when I got to high school I always enrolled in work release programs to get me out of school at half day. Unfortunately, after high school I got involved in alcohol. At the same time I started a mobile car wash business that grew to be quite successful. It permitted me to drink more and more and whenever I wanted. I got into more trouble than I could ever have imagined.
In 2008 I finally got sober. Life was much better, but I knew there had to be more. Part of me felt stuck, especially when when I would look at others and the life they had. I started reading self help books and watching as many videos online as I could. That's when I stumbled upon Bob Proctor and literally fell in love with what he taught.
I wanted more, and that's exactly what I got. I can hardly believe how good my life is today in all areas: finances, relationships, family, health, work – life itself. I am wealthy in all areas of my life.
The teachings of Bob Proctor really explain how to get unstuck and how to win at everything just by changing our thinking.
What I have learned from this program is invaluable… and now I get to help others unlock their own wealth.